New interface for startpage TPSC Cloud
Updated at: 21 January 2022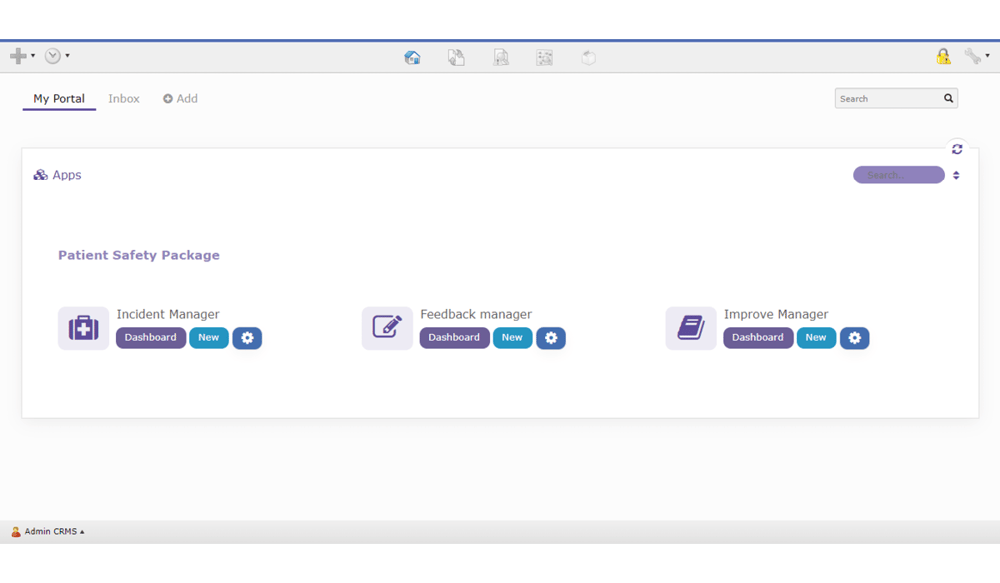 We proudly present to you our latest changes to the TPSC Cloud platform, to be implemented on January 31. As soon as a user logs into the platform, you will see a new and improved layout. We have implemented several changes that will improve the use for both the general users (e.g. to report an incident or complaint) and the more in-dept users (e.g. application manager).
Together with various specialists at The Patient Safety Company and at symplr, we'd drafted the changes we wanted to implement. Thanks to the help of involved clients, we're able to further improve the interface and align it with how our clients use the software.
Changes to TPSC Cloud interface
In the new version, the startpage of the TPSC Cloud platform has been integrated with a fully new version of the reporter portal. These are the most important changes:
Search bar
My portal
Inbox
Personal tabs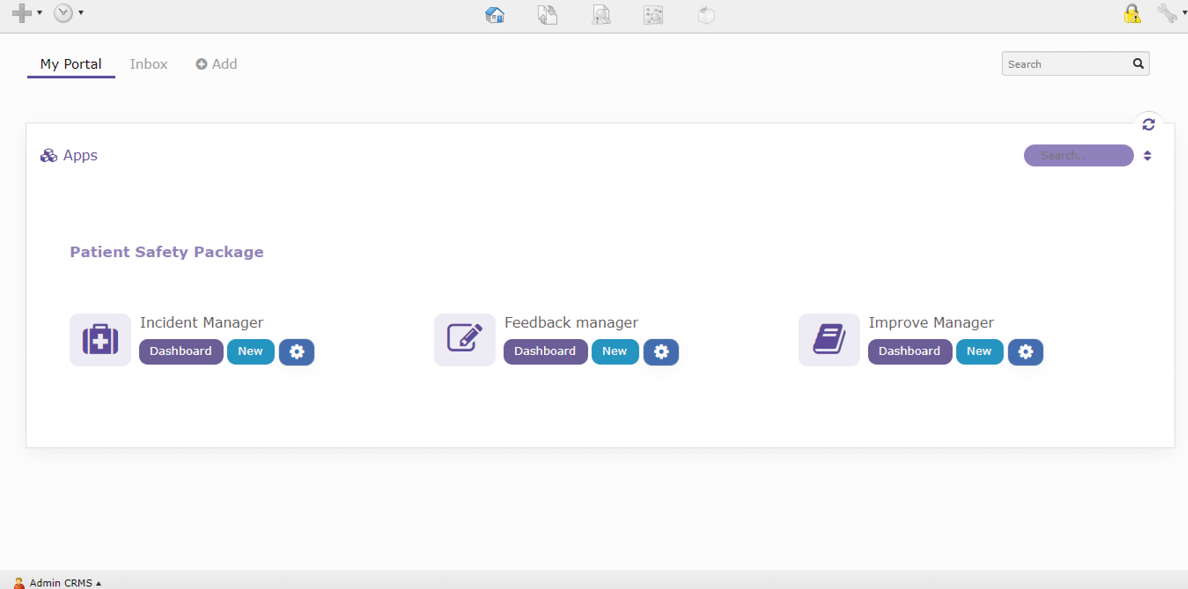 Search bar
To reduce scrolling and have more room available on the My Portal and Inbox tabs, we have moved the search bar into the upper left corner of the home page. It now has the same location as it had already in the application dashboard.
My portal
The My Portal tab replaces the Online forms and Apps tabs that were present in previous releases of the TPSC platform. In its standard configuration, it contains a single widget that gives access to forms, application dashboards, and settings.
Inbox
The inbox tab replaces the old reporter portal functionalities. Now any reporter can have access to the My Portal and Inbox tabs whenever the proper user setup has been implemented. The inbox by default has 4 widgets included:
Inbox: A list overview of all emails sent from the TPSC platform to the logged-in users' email addresses.
Concept: A list of all the concept/draft files stored by the logged-in user.
Invitations: A list overview of all invitations addressed to the email address of the logged-in user. The list will include invitations created by system and application users.
Files: A list overview of the files created by the logged-in user.
Personal tabs
Any user has the option to create a maximum of 3 personal tabs. These tabs can be created using the + icon on the right-hand side of the Inbox tab. When the tab is created, you will see an "Edit layout tab" window. In this window, you can build your own tab using structure elements, on which you can drag and drop content widgets.
Are you working with TPSC Cloud?
Ask your application manager for the release notes with more details about the changes.
Not working with TPSC Cloud yet?
Schedule an online demo with a Sales Consultant to learn about the possibilities and benefits for your organization. Or read more about our software first.

Jens Hooiveld
International Marketing Manager