It is difficult to overstate the importance of quality management in healthcare. Regardless of your particular niche or specialism within the broader context of the care industry, having the appropriate quality management infrastructure in place is your best guarantee for constant improvement of your services. At the same time, you are promoting the health, well-being, and recovery prospects of your patients, while actively ensuring the best working conditions for your employees.
Equally important for many organisations is the sense of confidence that quality management in healthcare helps project. Care facilities have to work with entire constellations of stakeholders, third parties, authorities, and insurers, to name but a few necessary collaborative partners, each of which requires reliable indicators of high quality services. Quality management healthcare solutions are more vital than ever: both for securing your internal procedures and service consistency towards clients; and as a badge of best practices for any external parties required to provide such services and procedures in practice.
Finding and implementing a quality management system in healthcare settings that best match your own organisational needs can be difficult, however. How do you know, for instance, that all the particular aspects of your unique facility are included in the monitoring, improvement, and evaluation cycles? And how do you find the right partner to make sure your chosen quality management solutions are put to best use by your people?
The Patient Safety Company provides comprehensive, intuitive, and highly accessible app-based quality management software healthcare applications. They are built on decades of hands-on experience across healthcare sectors from all over the world. We aim to make quality management efficient, transparent, and easy to use for all your staff. This ensures maximum involvement in the ongoing improvement of your services, by putting quality management at the fingertips of all relevant players, all the time, without unnecessary barriers.
What does quality management in healthcare mean?
Before we can explain the benefits of quality management, we first have to define just what is a quality management system. The general question 'what is quality management' can be answered by explaining the importance of constant improvement in healthcare procedures. Your organisation, staff, and critically, patients require and deserve ever better ways of doing their job, and of enjoying the care you provide.
If we want to explain what exactly is quality management in healthcare, we have to stress the ongoing dynamics of the field. Our ideas of health, treatment, and recovery change all the time. We have to make sure that the goals and the implementation of procedures keep up with these changes. That calls for a constant cycle of analysis, evaluation, and improvement of the care we provide.
Having the right quality management system in place contributes to much more than the overall improvement of services. It also supports better patient risk assessment and incident management, preventing avoidable (near-) incidents, ensuing insurance claims, and negative consequences for your patients, personnel, and overall organisation along, multiple trajectories.
Once we agree on what is quality management in healthcare settings, we have to look for systematic solutions that ensure these cycles of improvement run as smoothly as possible, to involve the entire organisation in staying at the forefront of first-class care, tailored to the specific specialisms and types of care you provide.
Free eBook
Incident Management eBook
Read our free eBook for more information about setting up incident management.
How do you ensure your organisation learns from incidents?

How to modernise to digital incident management?

Including tips for analysing incidents.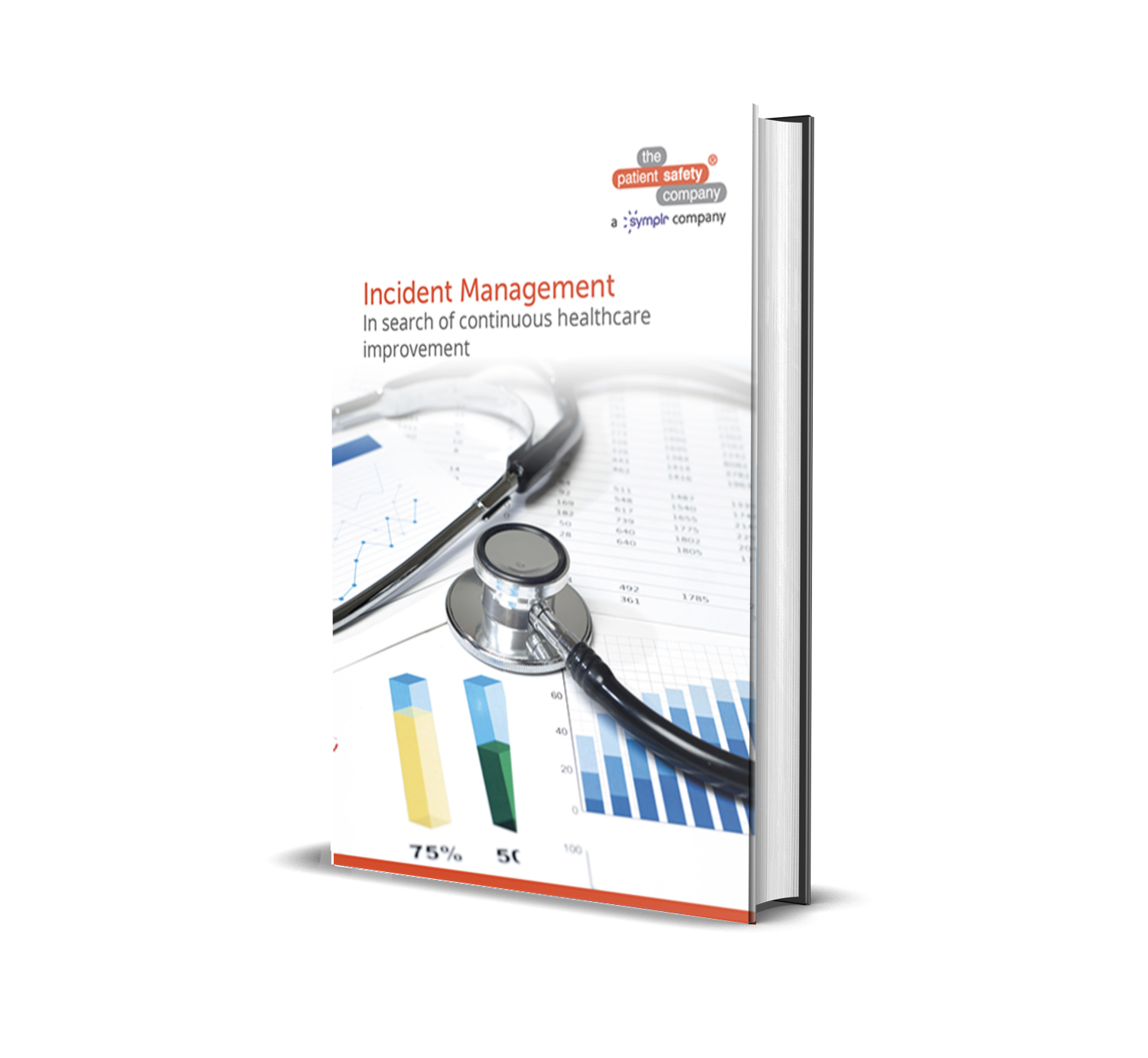 Make a quality management improvement plan
Matching your personal quality management plan with the unique realities of your organisation calls for intelligent solutions. The Patient Safety Company has been at the forefront of designing innovative online platforms intended to provide precisely that. We make sure that quality management plan construction dovetails with the direction of your current organisation. Moreover, our app-based technology is easy to share and intuitive to use, unlocking the full potential of your entire workforce as part of the continued improvement cycle you require.
One of the pillars of an effective quality management plan is a do check act cycle. This format promotes working in incremental steps towards ever better care. New improvements are smoothly integrated into previous decisions. As you move ahead, an inbuilt requirement to look back and evaluate promotes lasting, sustainable layer of measures, embedding your quality management plan in healthcare practices that stay effective from all the perspectives involved.
Read more about the options to learn and improve with our software in your organization.
Types of quality management systems
TPSC quality management solutions embody sufficient flexibility to accommodate for any specific demands of your organisation's professional expertise. All relevant aspects can be tailored to suit your needs.
No matter which type of quality management plan you choose to implement, however, every solution fully meets the requirements of international ISO 9001 industry standards. To us, this is simply yet another way of ensuring that quality management complies with the realities of working with vulnerable people, their careers, and the passionate professionals who make it all come together.
Train your employees with our quality management system
Of course, your chosen solutions will only work to full effect if your staff receive appropriate training in a quality management course. As you would expect, we provide full quality management courses for UK healthcare staff. With the right quality management system course, you ensure everyone is fully equipped to make the most out of the possibilities your QM infrastructure provides.
Our quality management training UK programme covers the full spectrum of tools included in your chosen solution. That way, both the online and offline advantages of our software get used to maximum effect. Implementing quality management in healthcare course material is yet another way to integrate the do-plan-act cycle into every last component of the way you work in your everyday practice.
Incident management
Overview ready-made applications:
We have various ready-made applications for the organization of your incident management. You can quickly start using these applications and adapt them to the specific situation in your organization.
Free eBook
Quality management system cost
When it comes to determining quality management costs, be sure to take into account the associated investments you are making for the future of your organisation and clients. Quality management system expenses count towards the continued improvement and reinforcement of best practices and top-level care. Moreover, they help enable your workforce to do what they do best, in safe conditions that stay up-to-date with the new challenges that tomorrow's healthcare presents.
We help you make sure that your chosen quality management system healthcare expenses are worth every penny you invest, whatever the future holds for you, your staff, and the patients that rely on your consistent quality services.
Is your organization about to make the transition from paper to digital work? Or does the organization have a digital quality management system they want to replace? In both cases the best advice is to make a business case.
Download our free eBook for help with your business case.
Benefits TPSC CloudTM software
With our software, a complete Patient Safety platform is ready for you.
1
Flexible platform
Access anytime, anywhere, securely managed in the cloud. Flexible and scalable to organize due to the modular structure. With many options to adjust each part to your own needs.
2
Easy implementation
Quick and easy to set up. Due to the user-friendly design, no programming knowledge is required for the implementation. Our consultants are ready to help with your configuration.
3
Low cost
Our software is a cost-efficient solution for patient safety management, because many of the building blocks have already been made for you! Suitable for both small and large organizations.
Want to learn more about our software?
Schedule a free online demo or discuss your needs with a specialist.
Learn things like creating an incident reporting form

See how easily you can analyse incidents and quality-related data