For health professionals, patient safety may sound so self-evident that its actual implementation is easily overlooked. Here at The Patient Safety Company, decades of first-hand experience have taught us that addressing patient safety in healthcare is often underestimated, leaving staff and patients ill-equipped to deal with its potential negative consequences.
We have developed intelligent, intuitive, and highly effective online tools to help care organisations improve patient safety in continuous cycles that involve the entire workforce in the process. We take pride in helping secure and expand patient safety in NHS settings across a range of specialisms and facilities, set in one of the most challenging, dynamic, and ultimately rewarding lines of work that any professional could wish for.
What is patient safety in healthcare
Before being able to improve the position of your clients, we must first determine just what is patient safety for your specific organisation, staff, and specialism. In the UK, defining what is patient safety in healthcare automatically means understanding what is NHS patient safety best practice - and then moving beyond that threshold to meet tomorrow's safety challenges.
Free eBook
Incident Management eBook
Read our free eBook for more information about setting up incident management.
How do you ensure your organisation learns from incidents?

How to modernise to digital incident management?

Including tips for analysing incidents.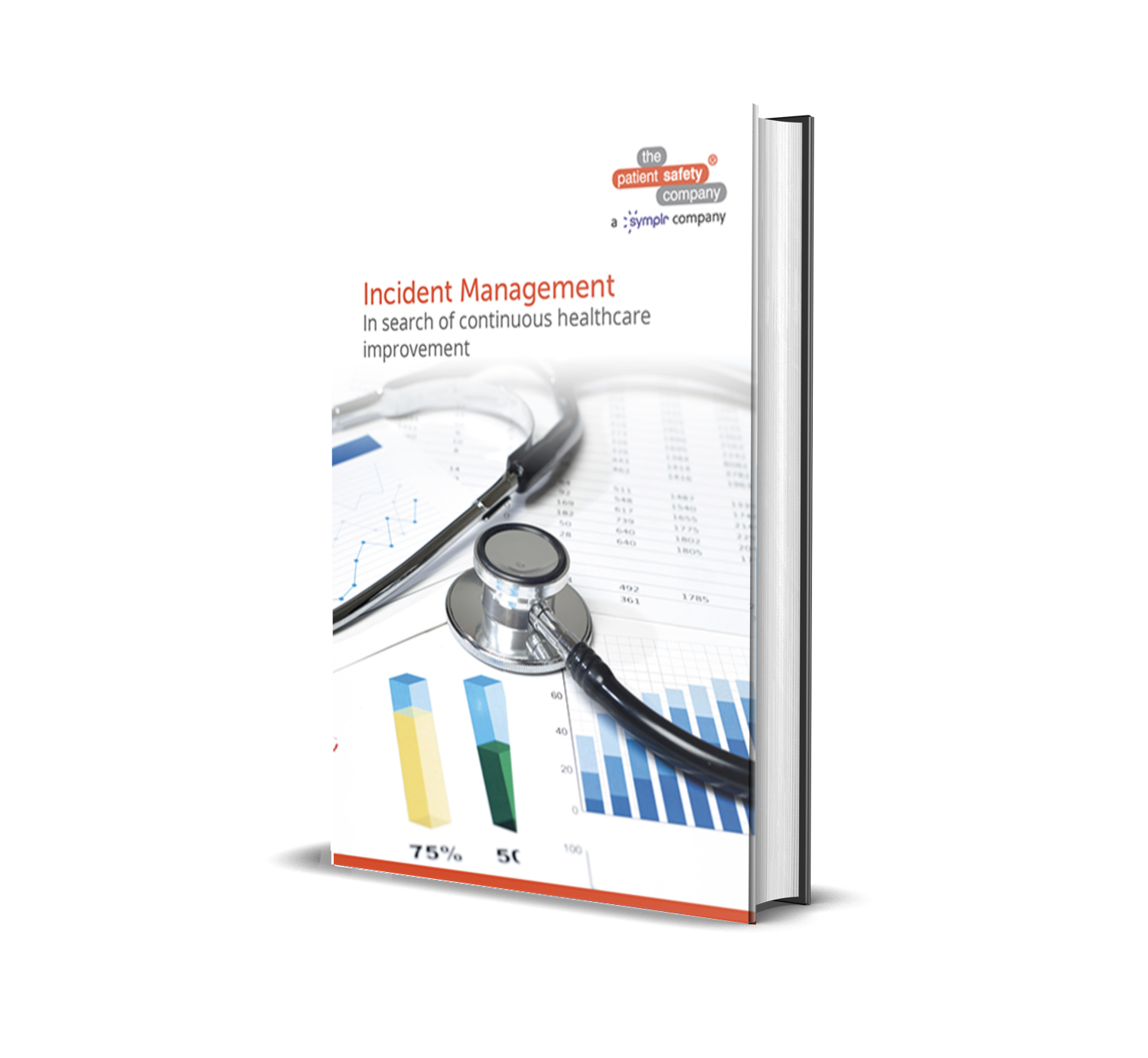 Patient safety in various care institution settings
Today's diverse field of medical disciplines and various care professions calls for flexible, adaptable solutions that can accommodate for any eventualities and specifics. Obviously, the focus of patient safety in healthcare facilities such as hospitals differs from that required in mental health organisations or specialized care for the elderly, to name but a few possible variants.
TPSC offers intelligent software-based systems that offer the flexibility to match particular demands of patient safety in healthcare organisations across the full spectrum of medical and paramedical services. They all have one critical aspect in common, however: each of our solutions employs the full potential of your staff to contribute to shared responsibility and awareness when it comes to optimal, continuous, and comprehensive patient safety in a field that poses new challenges and opportunities every day.
Patient safety in nursing
Nursing is a key component of most if not all medical disciplines. Still, the specific demands that characterise patient safety in nursing call for solutions tailored to this important form of care. Mobility risks, medication errors, handling of patient data, family involvement, and hygiene are all examples of aspects that call for closer attention. Our nursing care patient safety tools accommodate for these specifics, ensuring a seamless match between the software we provide and the realities of day-to-day nursing care for any patient group.
Patient safety in hospitals
Hospitals present their own particular set of challenges when it comes to the continued security of patients. First of all, the sheer size and complexity of such facilities makes patient safety in hospitals a multi-faceted affair, often involving dozens of wards, departments, and specialisms spread out across multiple locations.
This diversity calls for comprehensive solutions that use their online accessibility options to maximum effect as they link multiple disciplines together. Physical risks as well as appropriate access to information and logistical challenges must be addressed in a single, all-encompassing system that works for all the various parties involved.
Our intelligent integrated software tools are designed to facilitate any elements involved in your hospital constellation. That changes patient safety in hospitals from a dauntingly complex challenge to a potential treasure trove of staff contributions reaching across disciplines and fields of expertise. Rest assured that we have spent years tailoring our software tools to do precisely that, unlocking the vast potential of a full hospital working in concert to minimise and address patient risks across the full healthcare service spectrum.
Patient safety in mental health care
Just as methods, training, and treatment objectives tend to differ between mental healthcare and physical care settings, so does the focus of patient safety in both fields shift accordingly. Here, therapeutic progress is often marked by different parameters, and treatment paradigms often suggest interventions that pose unique corresponding risks for patients. Other factors remain equally important as elsewhere, including medication distribution, emotional well-being, and physical safety concerns.
TPSC has all the tools and instruments available to minimise, address, and prevent concerns regarding patient safety in mental health care facilities just like in any other medical discipline. We have the expertise that allows us to distinguish the differences as well as the similarities between these fields. This allows us to provide the tools required for optimal patient safety in mental health care in the broadest possible sense.
Software for patient safety
In recent years, numerous advances in the well-being, health, and general security of patients have been attributed to innovative use of intelligent software solutions. Having the right patient safety tools in healthcare ready for immediate implementation can make all the difference the moment such safety becomes a concern. We have several software tools that can help you integrate patient safety into the full scope of your organisation policies and practices, including the following:
Risk management software
Risk management is the primary means of analysing, handling, evaluating, minimising, and ultimately, preventing patient risk throughout all levels of your organisation. Our app-based solutions let you equip your entire staff with the right risk management software tools for the job.
Quality management software
Quality management presents an overarching methodology for constant improvement of all aspects of the healthcare services you provide, including patient safety aspects. When applied in iterative cycles, quality management healthcare applications are a continuous source of new, practice-based insights that serve to further improve patient safety as your organisation faces the ever-changing challenges of the future.
Incident management software
Incident management software is yet another way of making sure that your people learn valuable lessons from any incidents and near-incidents that may occur. If approached in the right manner, incidents and potential incidents are both warning signs and a source of inspiration for optimally handling any future eventualities. Moreover, adequate incident management can minimise negative consequences of any incidents that do occur, ensuring that your patients, staff, and organisation can carry on enjoying and providing the quality healthcare they each deserve.
Find out more about our software solutions for recording and analyzing incidents or to use, for example, when making safety rounds.
Incident management
Overview ready-made applications:
We have various ready-made applications for the organization of your incident management. You can quickly start using these applications and adapt them to the specific situation in your organization.
Free eBook
How to develop the internal business case
Is your organization about to make the transition from a paper-based to a digital workplace? Or does the organization already have a digital quality management system to improve patient safety, but wants to replace it? In both cases it is advisable to develop a business case. Download our eBook and use it as guidance for writing your internal business case.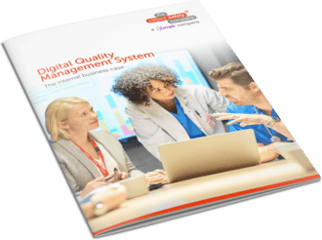 Benefits TPSC CloudTM software
With our software, a complete Patient Safety platform is ready for you.
1
Flexible platform
Access anytime, anywhere, securely managed in the cloud. Flexible and scalable to organize due to the modular structure. With many options to adjust each part to your own needs.
2
Easy implementation
Quick and easy to set up. Due to the user-friendly design, no programming knowledge is required for the implementation. Our consultants are ready to help with your configuration.
3
Low cost
Our software is a cost-efficient solution for patient safety management, because many of the building blocks have already been made for you! Suitable for both small and large organizations.
Want to learn more about our software?
Schedule a free online demo or discuss your needs with a specialist.
Learn things like creating an incident reporting form

See how easily you can analyse incidents and quality-related data