For any questions to The Patient Safety Company, please see the contact details below or complete our contactform.
If you are a client and you have a request for support, please use the following email address to send your request:servicedesk@patientsafety.com.
Address The Patiënt Safety Company
Comeniusstraat 5
1817 MS Alkmaar
The Netherlands
PO Box 471
1800 AL Alkmaar
The Netherlands
Phone: +31 72 8200400
Fax: +31 72 8200444
Email: info@patientsafety.com (general questions)
Email Servicedesk: servicedesk@patientsafety.com (support questions)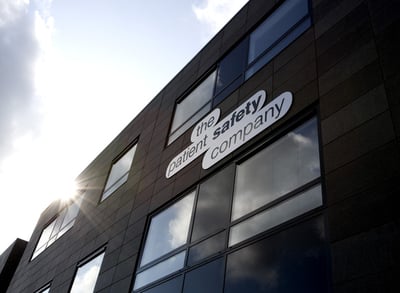 Address USA Office @symplr
The Patient Safety Company is part of symplr. symplr is an industry leader in governance, risk and compliance (GRC) software as a service solutions. Their corporate headquarters are in Houston, US.
Address headquarters:
symplr (The Patient Safety Company)
315 Capitol St.
Suite 100 Houston
TX 77002
United States of America
Phone: 1-281-863-9500
Benefits TPSC CloudTM software
With our software, a complete Patient Safety platform is ready for you.
1
Flexible platform
Access anytime, anywhere, securely managed in the cloud. Flexible and scalable to organize due to the modular structure. With many options to adjust each part to your own needs.
2
Easy implementation
Quick and easy to set up. Due to the user-friendly design, no programming knowledge is required for the implementation. Our consultants are ready to help with your configuration.
3
Low cost
Our software is a cost-efficient solution for patient safety management, because many of the building blocks have already been made for you! Suitable for both small and large organizations.
Free eBook
How to develop the internal business case
Is your organization about to make the transition from a paper-based to a digital workplace? Or does the organization already have a digital quality management system to improve patient safety, but wants to replace it? In both cases it is advisable to develop a business case. Download our eBook and use it as guidance for writing your internal business case.