Learn about the TPSC Cloud™ software
Do you want more information about our quality and risk management platform?
We will be pleased to tell you everything! Our software offers:
a flexible solution to record your data;

workflow automation for direct follow up;
easy to use functions to analyse trends and root causes;
management dashboards;
scheduling and monitoring improvement actions.
The Patient Safety Company has been assisting healthcare organizations around the world improve their safety and quality for over 15 years. Our software can be fully tailored to the needs of your organization.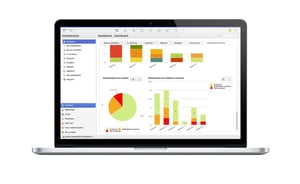 Get to know the TPSC Cloud™ software in only 30 minutes and discover the many options available for incident reporting.
Use our webform to request your free online demo. Demos are always customized. Is there a specific issue that impacts your organization? Please let us know!
Yes, I would like a free 30-minute online demo