Successful VAR Partnership | Case Study | TPSC
Updated at: 16 November 2022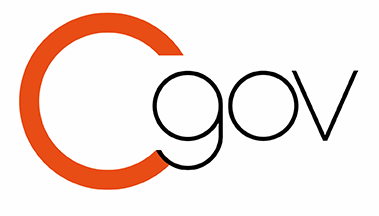 VAR partnership for healthcare sector
Since 2009 Cgov is a loyal Partner of The Patient Safety Company for Australia and the New Zealand market. As one of our most successful partners, Cgov has implemented solutions on the TPSC CloudTM platform for more than 50 local healthcare organizations.
Short introduction Cgov
From the start of the partnership, Cgov has grown from 1 to 20 employees. All working on building new applications and serving clients in healthcare, education, and other sectors. In 2018 they opened a second office in Melbourne, Australia.
Cgov offers a library of configured applications, plus a toolkit for building new ones. With their solutions an organization can have one system to manage data and workflows for all operational, compliance, administrative, HR and finance activities. Our technology is SaaS, private cloud-based and hosted entirely in Australia, meeting all privacy and cybersecurity requirements.
TPSC cloudTM platform
Cgov identified the software solution of The Patient Safety company as a global best practice platform for patient safety in 2009. So Darryl Stuart, Executive Director at Cgov, responded to TPSC's requests for new Value Added Resellers (VAR).
"Solutions were already in the cloud and met the capability for local
configuration of Apps for Australian requirements." (Darryl Stuart, CEO, Cgov)
Our Australian partner offers IT solutions for business automation challenges, develops new applications, trains new users, and offers first-line support to customers using our platform. With their credentialing application Cgov now holds a 40% market share in Australia. Since the start of our partnership, Cgov has built – on top of the TPSC CloudTM platform – many applications for:
Workforce Management
Staff Credentialing
Incident Management
Continuous Improvement Tracking
Audit & Surveys
Successful partnership


"CgOV Australia has been a loyal and consistent Partner of TPSC for the last 11 years, making them our most profitable International Partner. Darryl is a driven and knowledgeable person, who understood from the very beginning the strength behind our software. And within a few years, he has been able to scale his business for a 1 work station, to over 20 employees! That's an accomplishment! And the best is that we are not done yet!" (Ricardo Varela van Oordt, Head of Sales, TPSC)
Benefits for Cgov
The apps that Cgov builds for their clients are specifically configured for the policies, procedures, and delegations of their customers. These apps remain dynamic after they go-live and all elements of the solution can be continuously improved by the client, without IT or vendor expenses.
In order to expand the possibilities for our clients and partners, TPSC continues to improve existing functionalities and develop new features on our platform. Our partners are important for this too, as they are heavy users of the platform and bring valuable ideas and input for our roadmap. As a partner, you have direct access to our product team to discuss your clients' needs.
When a client of Cgov faces an issue on the platform that requires more IT/developer skills, then Cgov has direct access to our Servicedesk. Our software developers are available to dive into it and discuss the solution with Cgov. If needed the fix will be implemented directly.
Also on the sales and marketing side the partnerships bring interesting benefits. For example eBooks or blogs that are developed by The Patient Safety Company can be used by Cgov to support sales and marketing. It also happens that via the TPSC website new contacts from Australia or New Zealand request information. These leads will be submitted to Cgov as well.
Are you interested in a partnership?
Do you see opportunities for a partnership in your country or region? And do you believe you have what it takes to be as successful as Cgov?
We're open for partnerships with:
Agencies or consultants supporting healthcare organizations;
Quality and risk management specialists;
IT solution providers.
Submit our contact form and we will contact you.

Jens Hooiveld
International Marketing Manager