Download eBook: Patient Safety Roadmap
Ensuring the safety of patients and staff is crucial to the success of any healthcare organization. Not just because of legal obligations, but because doing so is in everyone's best interest. Demonstrate to staff that your organization takes unsafe situations seriously. In addition to improved patient safety, this also ensures greater satisfaction among your colleagues.
Get 10 strategies to develop your own roadmap!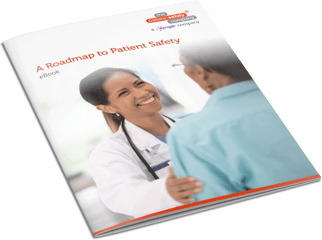 Develop your own roadmap for more patient safety within your healthcare institution. Using the 10 effective strategies in this eBook, you can get started right away. Including the following extras:
Standards for patient safety
The financial impact of incidents
Submit the form now and receive your eBook immediately!
Yes, I would like to download the eBook