Automated healthcare processes in the Dutch Caribbean
Updated at: 20 August 2020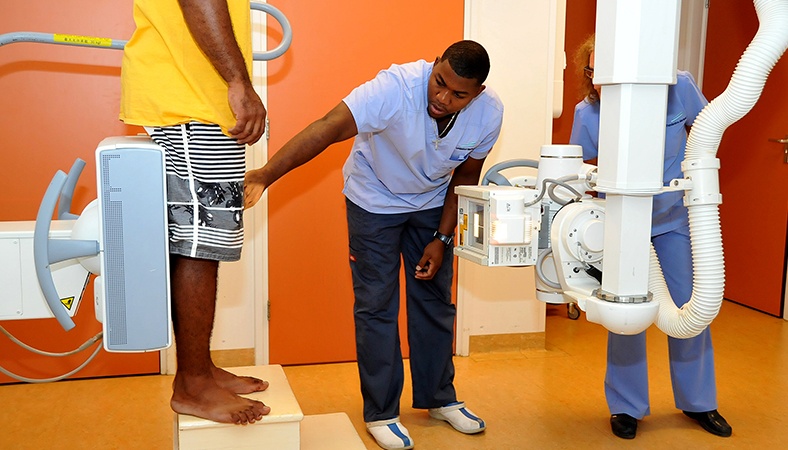 This summer, The Patient Safety Company (TPSC) flew to the Dutch Caribbean to visit the Healthcare Conference HCCA in Aruba and some of our customers. During the conference, one thing became very clear; healthcare organizations from the islands are facing some serious challenges. In our previous blog, you can read about the challenges the Dutch Caribbean healthcare organizations are facing.
One of these challenges is the lack of data to make informed business decisions in the field of quality and safety. Organizations do not have a sufficient Quality Management System in place to gather the necessary data. Consequently, these organizations are not able to make trend analysis to understand why thing are as they are and how to improve moving forward.
This blog describes how the sector – with the help of TPSC - is fighting this challenge to improve healthcare on all levels.
Automated healthcare processes
As a Global supplier of Quality & Risk Management systems, The Patient Safety Company is supporting the islands with the changing needs to automate healthcare process and gather relevant data. We do so by automating healthcare and business processes.

The goal is to achieve solid data to understand trends better and make better decisions. Thereby, carrying out the necessary improvement actions to achieve better healthcare.

Healthcare organizations on all the islands are already collaborating with The Patient Safety Company to improve their patient safety and quality of care. This is done with shared cost initiatives and knowledge sharing as corner pillars of the collaboration.

During our visit to the islands, we met with several hospitals to discuss strategy and ideas of improvement to keep moving forward.
Realizing continuous improvement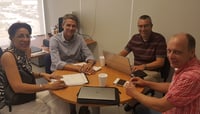 In Aruba, we met with the IT and Quality Management team of the Dr. Horacio E. Oduber Hospital, which is one of the major employers in Aruba with over 900 staff and over 70 medical specialists.
We were initiating the kickoff of the hospital's new plan to implement and link incident and complaint management with monitoring and tracking of improvements actions within one system. With TPSC the hospital has now started an important journey of improvement.
A tailor-made Quality Management System
In Bonaire, we visited Fundashon Mariadal hospital who has been collaborating with TPSC for more than 6 years. Fundashon Mariadal is very advanced in the process of automating their processes. Together with our consultant they have achieved to create 35(!) tailor made applications, which are already up and running and being used by all the 500 employees at the hospital. Examples are application solutions within Safety Management, Business Processes, Infection Prevention, Check Lists and HR. These applications together form their tailor-made Quality Management System.
A good example should be followed! Most of the healthcare organizations on the islands are engaging with Fundashon Mariadal to learn from their experience.
Do you also want to know more about their unique approach towards quality and safety management? Download our the case study 'A unique quality management system' and get the unique opportunity to get a behind-the scenes-impression of their unique quality management system.