eBook: Incident Management
From recording to optimizing the care process
In the last 10 years, more attention has been given to ensuring the safety of care. But, in spite of all the opportunities, care institutions fail to seize chances with respect to cyclical analysis that ensures a continuous improvement of the care process.
Learn how to make the transition to digital incident reporting and how to optimize care processes through incident analyzes and automated follow-up.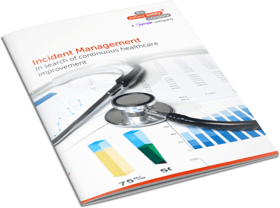 This eBook addresses:
How to transition from recording to analyzing incidents;
Which different tools are available to achieve this;
How to optimize the care process and share these experiences;
The roles of the Department Head and Quality Manager in this process;
A case study from the endoscopy department;
How TPSC can support this process.
Yes, I would like to download the eBook