Open position for Implementation Consultant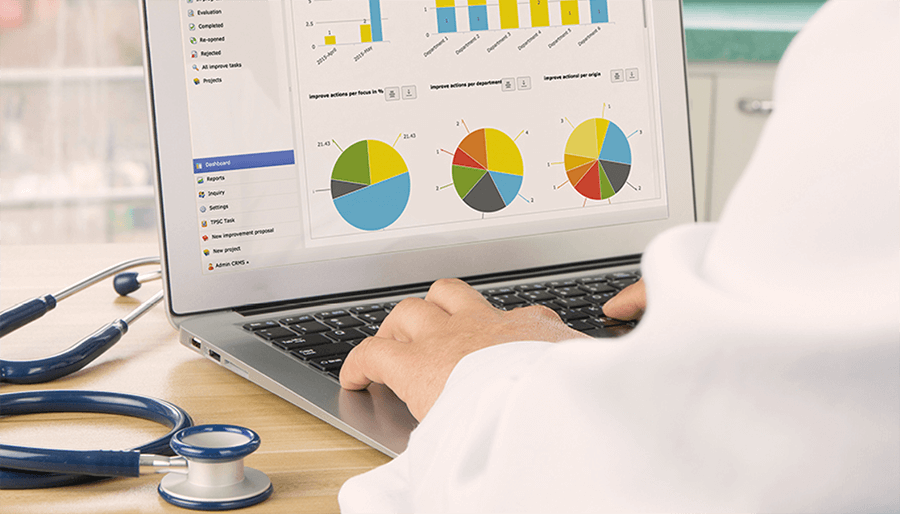 Effective immediately, we are looking for an enthusiastic Implementation Consultant.
Working at The Patient Safety Company means working in a fast-growing, internationally-oriented company with an ambitious team. For us, the safety of patients and employees in healthcare has the highest priority.
Our services consist of delivering a cloud-based quality & risk management solution. We provide this service to hundreds of thousands of users at over 500 care institutions worldwide.
Since the beginning of last year we are now part of symplr, an American leading player in governance, risk management and compliance solutions (GRC) for healthcare organizations.
Together with your colleagues, you are responsible for implementing the TPSC Cloud software at customers, training users in the daily use of the software and supporting customers with questions and problems during use.
Profile Implementation Consultant
Do you get energy from helping customers with the implementation and daily use of software? Would you like to contribute to product development and testing new versions of our software? Then read on.

Are you able to convincingly provide a pre-sales demo or support the Sales Consultants? Top! Then you will also be asked to help Sales with answering RFI's, RFP's, and preparing quotations.

Are you getting excited with a job such as modeling data, preparing reports for customers and supporting international partners and resellers?
Then we are looking for you!
What are we looking for?
Higher level of experience and education in the direction of, for example, ICT, Business Administration, or Health Sciences
Affinity or experience with ICT
Affinity or experience in Healthcare
Strong communicative qualities
Fluent in written and spoken Dutch + English. Experience in communicating in another foreign language too, preferably Spanish or German, is an advantage
Analytical thinking
A proactive work attitude
What do we offer you?
A challenging job with impact
A flat organization with an informal company culture
A place in a dynamic and young team
Flexible working hours for optimal work-life balance
The opportunity to learn and continuously develop yourself
Excellent working conditions
Interested?
Are you interested? If so, we are happy to invite you to apply! Please send your CV and motivation to Rick Bergen via info@patientsafety.com. If you have any questions about the vacancy, please call Rick at +31 (0)72-8200400.
Staff screening
Before you can actually get started at The Patient Safety Company, one more step is needed; namely, the personnel screening. In order to guarantee the safety of our products and our organization, all new colleagues are tested for integrity. For this you must submit a valid proof of identity, relevant diplomas and a Certificate of Good Conduct (VOG). If the screening shows that there are no objections to your appointment, nothing stands in the way of your appointment. We will bear the costs of applying for your VOG.
Confidentiality guaranteed
Naturally, The Patient Safety Company will treat your application confidentially. Only authorized persons have access to your data. If we contact you, we will do so carefully and discreetly.
Benefits TPSC CloudTM software
With our software, a complete Patient Safety platform is ready for you.
1
Flexible platform
Access anytime, anywhere, securely managed in the cloud. Flexible and scalable to organize due to the modular structure. With many options to adjust each part to your own needs.
2
Easy implementation
Quick and easy to set up. Due to the user-friendly design, no programming knowledge is required for the implementation. Our consultants are ready to help with your configuration.
3
Low cost
Our software is a cost-efficient solution for patient safety management, because many of the building blocks have already been made for you! Suitable for both small and large organizations.
Want to know more about us?
Do you want to know more about our activities and the topics we help our clients with? The resource center on this site offers many blogs, eBooks, case studies and product sheets. Is this a bit too much for a first orientation… in that case have a look at this overview page about our software and services.