Start preparing healthcare for the next COVID-19 outbreak
Updated at: 21 August 2020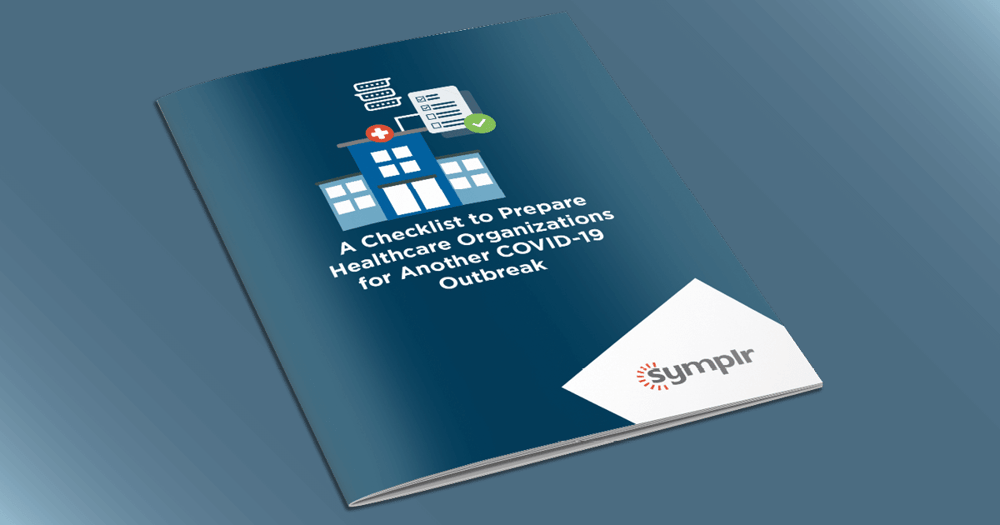 For most healthcare organizations, the initial wave of COVID-19 patients has retreated. Providers and staff are collectively catching their breath from the frenetic pace the pandemic required in spring and early summer. Unfortunately, the time for reflection is nearly up, as preparations for responding to a potential fall resurgence begin. Lessons learned— especially those concerning the use of, or lack of, personal protective equipment (PPE)—must be applied in order to better control outbreaks caused by the public's return to stores, offices, and schools.

What did the initial reflection on COVID-19 teach us?
Healthcare providers and staff faced countless challenges since the start of the pandemic. Arguably, however, three issues caused them the most anxiety and concern:
Bans of patients' families and other visitors to healthcare sites
Working with PPE (lack of equipment, difficulty using equipment, etc.)
Fear of infecting others and worry about contracting the virus themselves
Aid your healthcare organization in being more prepared to address these top concerns, and others. We have developped a checklist with more then 30 points you can use to start the discussion. Download the checklist here.
The following improvement themes are further explained in our checklist:
Provide mental support for healthcare professionals
Create clarity in guidelines
Consider major modifications to improve COVID care
Ensure that there is a policy to address privacy
Share the positive experiences to boost healthcare professionals' resilience
Provide sufficient PPE and solidify policies about its use
Allow for questions of conscience from healthcare professionals
Test healthcare professionals for corona
Be clear about family and visitors
Make agreements with suppliers
Do you think the way COVID-19 is being managed in your healthcare organization can be improved? Read the full story in our PDF. Download the checklist and receive more then 30 points to consider within your team and management.
There are still many healthcare workers who have not yet coped with the workload of the previous COVID-19 outbreak. Do you know someone? Read this blog with tips and offer support!

Jens Hooiveld
International Marketing Manager