It is difficult to overstate the importance of quality management in healthcare. Regardless of your particular niche or specialism within the broader context of the care industry, having the appropriate quality management infrastructure in place is your best guarantee for constant improvement of your services. At the same time, you are promoting the health, well-being, and recovery prospects of your patients, while actively ensuring the best working conditions for your employees.
Equally important for many organisations is the sense of confidence that quality management in healthcare helps project. Care facilities have to work with entire constellations of stakeholders, third parties, authorities, and insurers, to name but a few necessary collaborative partners, each of which requires reliable indicators of high quality services. Quality management healthcare solutions are more vital than ever: both for securing your internal procedures and service consistency towards clients; and as a badge of best practices for any external parties required to provide such services and procedures in practice.
Finding and implementing a quality management system in healthcare settings that best match your own organisational needs can be difficult, however. How do you know, for instance, that all the particular aspects of your unique facility are included in the monitoring, improvement, and evaluation cycles? And how do you find the right partner to make sure your chosen quality management solutions are put to best use by your people?
The Patient Safety Company provides comprehensive, intuitive, and highly accessible app-based quality management software healthcare applications. They are built on decades of hands-on experience across healthcare sectors from all over the world. We aim to make quality management efficient, transparent, and easy to use for all your staff. This ensures maximum involvement in the ongoing improvement of your services, by putting quality management at the fingertips of all relevant players, all the time, without unnecessary barriers.
What does quality management in healthcare mean?
Before we can explain the benefits of quality management, we first have to define just what is a quality management system. The general question 'what is quality management' can be answered by explaining the importance of constant improvement in healthcare procedures. Your organisation, staff, and critically, patients require and deserve ever better ways of doing their job, and of enjoying the care you provide.
If we want to explain what exactly is quality management in healthcare, we have to stress the ongoing dynamics of the field. Our ideas of health, treatment, and recovery change all the time. We have to make sure that the goals and the implementation of procedures keep up with these changes. That calls for a constant cycle of analysis, evaluation, and improvement of the care we provide.
Having the right quality management system in place contributes to much more than the overall improvement of services. It also supports better patient risk assessment and incident management, preventing avoidable (near-) incidents, ensuing insurance claims, and negative consequences for your patients, personnel, and overall organisation along, multiple trajectories.
Once we agree on what is quality management in healthcare settings, we have to look for systematic solutions that ensure these cycles of improvement run as smoothly as possible, to involve the entire organisation in staying at the forefront of first-class care, tailored to the specific specialisms and types of care you provide.
Free eBook
Incident Management eBook
Read our free eBook for more information about setting up incident management.
How do you ensure your organisation learns from incidents?

How to modernise to digital incident management?

Including tips for analysing incidents.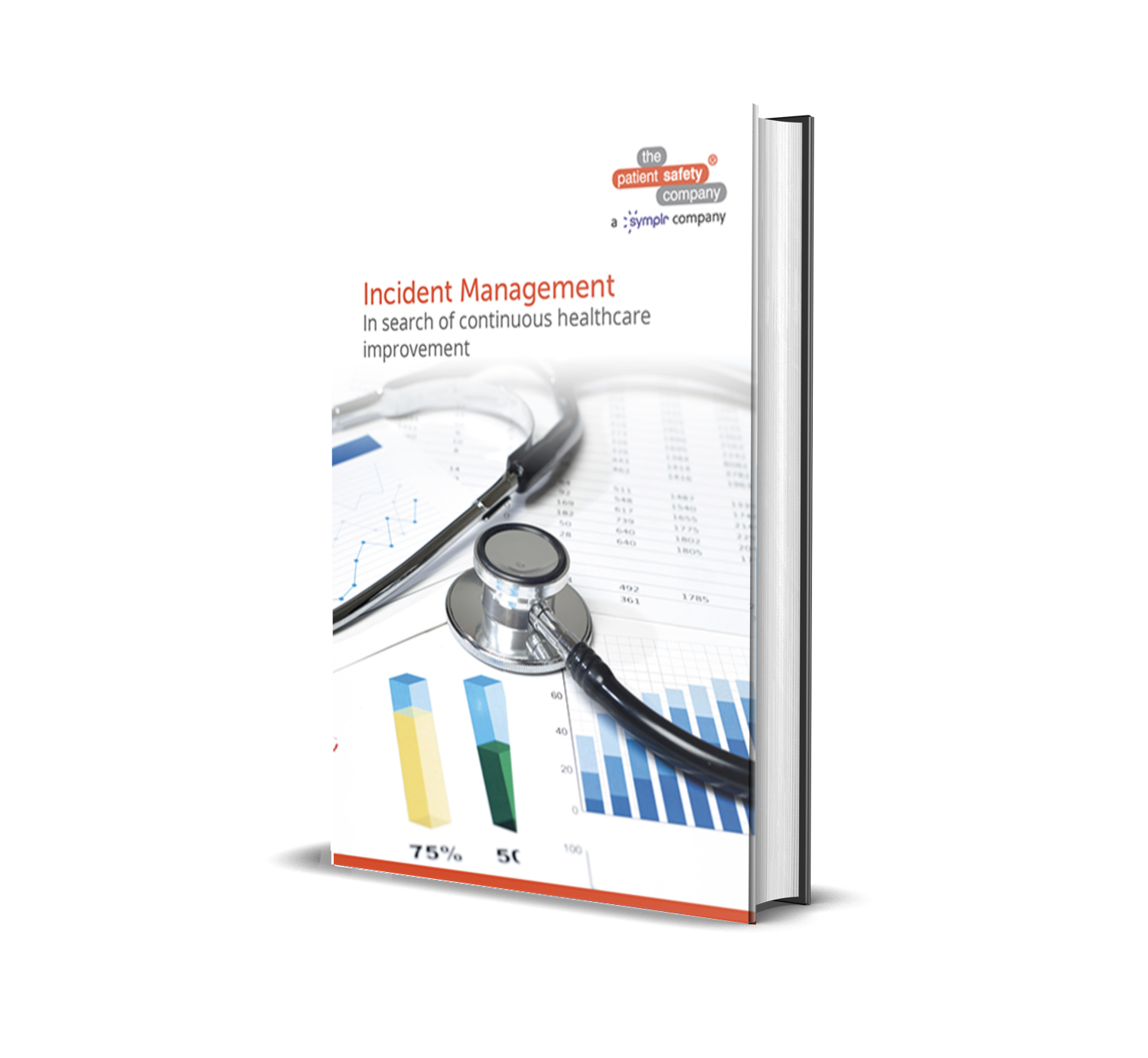 How to develop a quality management plan
A quality management plan must include all relevant aspects of the care that your people provide. This covers organization objectives, service quality and continuity; but moreover, it should encompass the best working conditions for your staff to ensure that patients benefit fully from the healthcare that is at the core of your institution.
The TPSC Cloud is your ticket to fast, accurate and comprehensive quality management software that ticks all of these boxes. Online forms and mobile apps make accessibility self-evident for all users. Automation and data-based analysis leads to decision-making that improves care quality, patient safety, and risk analysis simultaneously. That way, your people can focus on the tasks at hand while all players in the organization contribute to ongoing quality improvement.
Although all our solutions can be tailor-made to suit your specific needs, any example of a quality management template must comply fully with ISO 9000 and ISO 9001 standards. A quality management system certificate must include such internationally accepted standards, but we go far beyond these basic norms.
ISO 9001
ISO 9001 is the internationally recognised standard for any quality management system. For most enterprises, being ISO 9001 certified is the minimum criterion for doing business. Moreover, this ISO 9001 requirement is a sign of trustworthy quality management for all patients, clients, and professional referrals. Making your quality management system ISO 9001 compliant is therefore a basic requirement as well a clear mark of your dedication to providing the best service and care.
Obviously, our quality management system software goes above and beyond these ISO 9001 standards. This is simply one of the basic building block we integrate into our quality management system template, regardless of the other elements you wish to add to your personal management mix.
ISO 9000
Our software is also in full compliance with ISO 9000 standards. These additional standards provide additional guidelines on what quality management system standards should entail, further substantiating your QMS to meet all international expectations.
Quality management courses
TPSC also provides tried and tested quality management courses for your staff. We do so to educate, train, and familiarize your people with the full scope of our quality management software applications. Our track record of quality management courses in Canada proves that we provide both the training and the tools that healthcare professionals need to implement a quality management that suits the country's unique care environment.
Of course, training your staff through quality management online courses is a practical means of embracing the speed, convenience, and readily shared user-friendliness that our quality management software solutions embody. We make sure that your quality improvement starts straight from square one!
Incident management
Overview ready-made applications:
We have various ready-made applications for the organization of your incident management. You can quickly start using these applications and adapt them to the specific situation in your organization.
eBook: How to develop the internal business case
Is your organization about to make the transition from paper to digital work? Or does the organization have a digital quality management system they want to replace? In both cases the best advice is to make a business case. Download our eBook for help with your business case.
Benefits TPSC CloudTM software
With our software, a complete Patient Safety platform is ready for you.
1
Flexible platform
Access anytime, anywhere, securely managed in the cloud. Flexible and scalable to organize due to the modular structure. With many options to adjust each part to your own needs.
2
Easy implementation
Quick and easy to set up. Due to the user-friendly design, no programming knowledge is required for the implementation. Our consultants are ready to help with your configuration.
3
Low cost
Our software is a cost-efficient solution for patient safety management, because many of the building blocks have already been made for you! Suitable for both small and large organizations.
Want to learn more about our software?
Schedule a free online demo or discuss your needs with a specialist.
Learn things like creating an incident reporting form

See how easily you can analyse incidents and quality-related data