Risk management in healthcare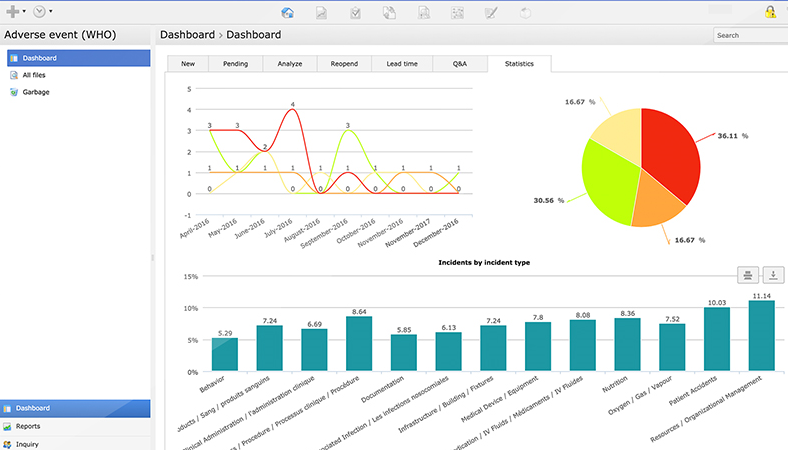 Providing the best care for your patients can be a deeply rewarding endeavour, but it is also fraught with risks; both for your organization and for your patients. This is why adequate risk management in healthcare institutions is crucial for the health and wellbeing of your patients, your staff's job safety and satisfaction, and the reputation and image of your organization as a whoole.
Finding the right risk management healthcare applications is a critical step on the way to providing the best care possible - in current circumstances, but perhaps even more so amid the new challenges that the future of care is bound to pose.
Smart, efficient risk management software is your key to minimizing patient risks and ongoing quality improvement. By implementing the dedicated risk management solutions of our TPSC Cloud platform, you can make your entire workforce and all your patients an integral part of your risk assessment, evaluation, and management procedures.
If sharing truly is caring, we have rightly designed an app-based risk management program that enables all parties involved to add their unique perspectives, to share valuable contributions that make your healthcare facility a little better every single day.
Incident Management eBook
How to ensure that your organization learns from incidents?
How to switch to digital incident management?
Would you like tips for analyzing incidents?
Read our eBook for more information about incident management.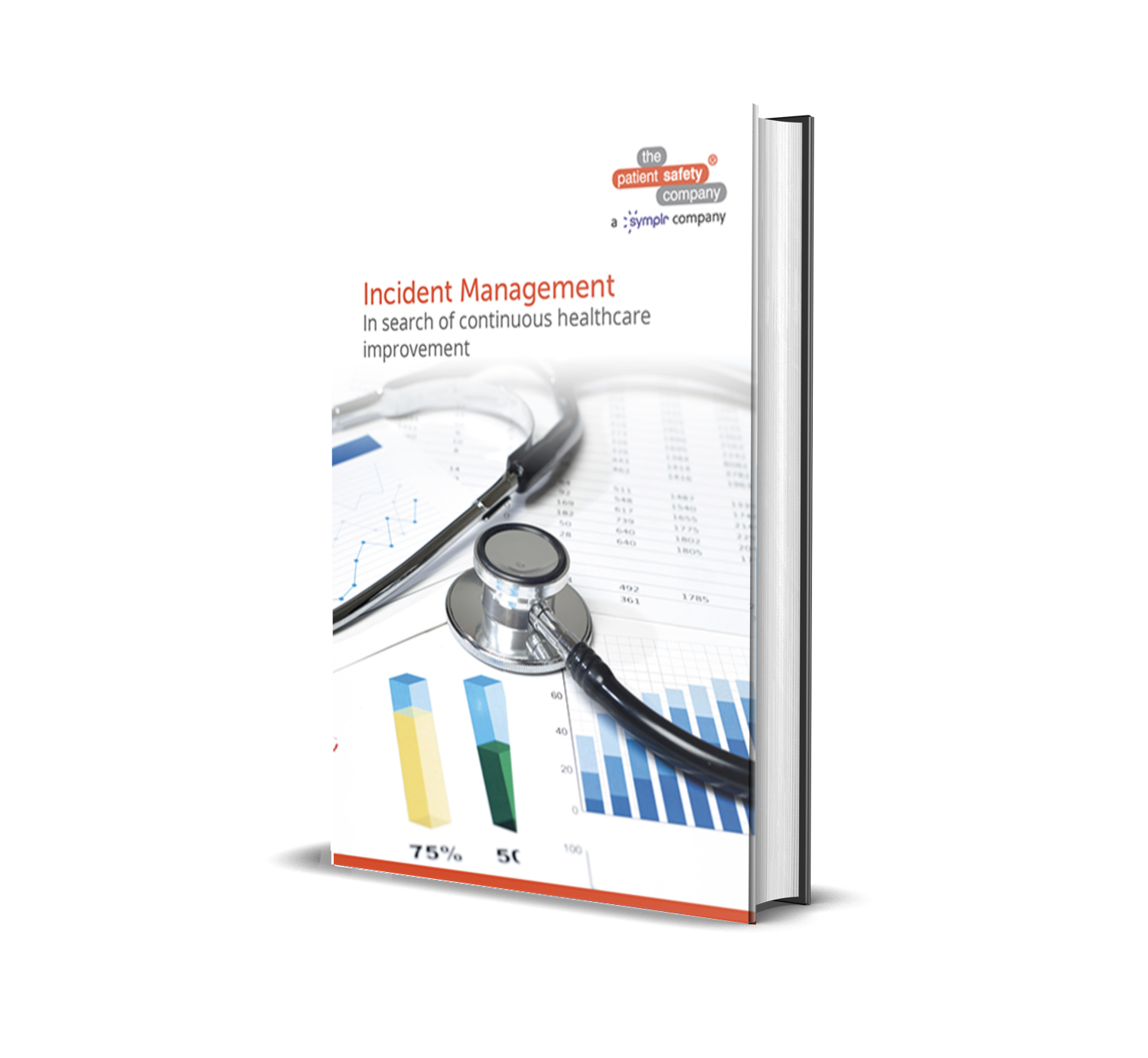 Risk management and insurance
It doesn't take a scientist to see how risk management and insurance claims are two sides of the same coin. Accurate, proactive risk management can prevent insurance claims by eliminating risks before they can cause incidents. Moreover, having the right risk management healthcare procedures in place is bound to have a positive impact on your organization's own insurance prospects. As any risk management insurance expert will confirm, tackling potential dangers at the earliest possible stage is key to protecting the safety of your clients, your staff, and your organizational reputation.
This is why cleverly designed, online risk management healthcare solutions protect employers, personnel, and patients against unnecessary grief, injury, reputational damage, and escalating costs of incidents and the insurance claims that ensue.
Risk management plan in healthcare
Acting after incidents occur puts you at a distinct disadvantage, regardless of the incident's nature or consequences. Having a tried and tested risk management plan in pace add tremendous preventive capacity to your healthcare institution. Our software and training solutions integrate any risk management in project management best practices. This is our best guarantee for smooth, fast, and effective action, ready to make a difference whenever new potential risks come to light.
We offer a fitting, field-tested risk management plan template for any conceivable healthcare setting, backed by years of experience working with Canadian and other partners in every part of the field. Digital checklists for RI&E (Risk Assessment & Evaluation) are just one element in a flexible, low-cost, cloud-based risk management plan designed specifically for the needs and circumstances of your institution and your clients.
Do I need a risk management certification?
Having the right risk management certification in order is yet another step towards running a robust, agile, low-risk healthcare facility with maximum patient satisfaction. Our software and training packages comply fully with standards for risk management certification in Canada. Whether you require risk management certification in Ontario or British Columbia doesn't matter: we make sure every part of the training suits the precise details of any healthcare facility in even the most remote parts of the nation.
Wherever you work and whatever forms of care you provide for your specific patient groups, we have risk management certification healthcare solutions ready for any staff member you with to enroll.
Incident management
Overview ready-made applications:
We have various ready-made applications for the organization of your incident management. You can quickly start using these applications and adapt them to the specific situation in your organization.
Free eBook
Risk management courses
Risk management is a complex line of work. It is also highly specific for the field of work to which it is applied. This accounts for the increasing popularity of risk management courses in Canada and abroad, whether in the healthcare field or beyond.
Risk management courses in healthcare are characterized by their strong focus on patient risks and safe working environments. Clients and the staff that care for them must be shielded from potential danger whenever possible, both to facilitate the recovery and treatment process and to prevent suffering in physical, emotional, and financial terms.
Of course, time is an increasingly valuable asset in Canadian healthcare facilities. We know how challenging adequate staff training can be, which is why our risk management online courses are available to make the most efficient use of your valuable time.
The key to effective risk management is making sure that all parties involved recognize its importance and know how to contribute to its constant implementation and improvement. That way, every day will bring your organization one step closer to elimination of any possible job hazard and patient risk.
eBook: How to make the internal business case
Is your organization about to make the transition from paper to digital work? Or does the organization have a digital quality management system they want to replace? In both cases the best advice is to make a business case. Download our eBook for help with your business case.
Benefits TPSC CloudTM software
With our software, a complete Patient Safety platform is ready for you.
1
Flexible platform
Access anytime, anywhere, securely managed in the cloud. Flexible and scalable to organize due to the modular structure. With many options to adjust each part to your own needs.
2
Easy implementation
Quick and easy to set up. Due to the user-friendly design, no programming knowledge is required for the implementation. Our consultants are ready to help with your configuration.
3
Low cost
Our software is a cost-efficient solution for patient safety management, because many of the building blocks have already been made for you! Suitable for both small and large organizations.
Want to learn more about our software?
Schedule a free online demo or discuss your needs with a specialist.
Learn things like creating an incident reporting form

See how easily you can analyse incidents and quality-related data