Open position for Senior PHP Developer - Alkmaar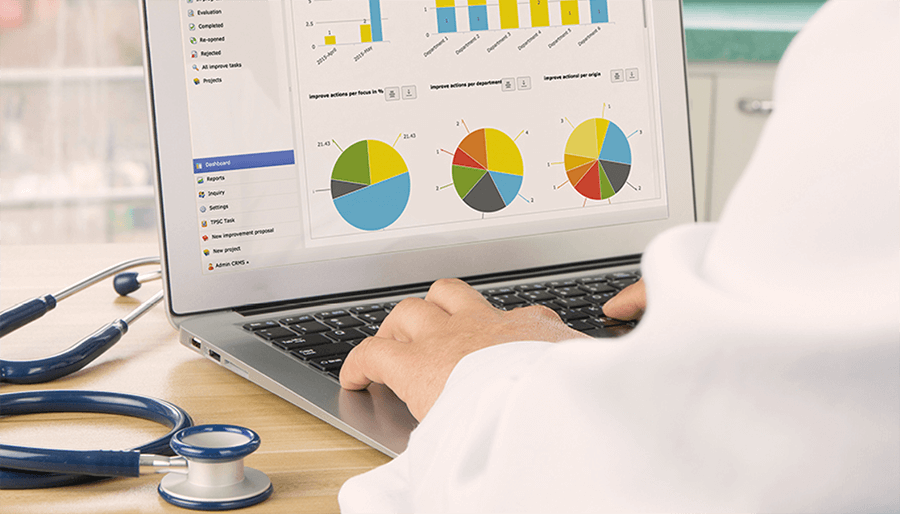 Effective immediately, we are looking for a passionate Senior PHP Developer.
Working at The Patient Safety Company means working in a fast-growing, internationally-oriented company with an ambitious team. Our services consist of delivering a cloud-based quality & risk management solution. We provide this service to hundreds of thousands of users at over 500 care institutions worldwide.
Together with your colleagues you will be responsible for the continuous development of our software. Your main responsibilities will be object-oriented programming and designing new functionalities for the in-house developed framework.
Profile Senior PHP Developer
Do you have in-depth experience with software design patterns such as MVC, ORM, Dependency Injection and Observers? Are you itching to start working when you see an inefficient piece of code? Do you understand that maintaining and improving existing code is as exciting and challenging as developing something new? Do you not settle for a C if you can also go for an A+? In short, do you dare showing us that you are a developer at heart?
Then we are looking for you!
What are we looking for?
Higher level of experience and education
Knowledge of PHP / MySQL / API connectivity / HTML / CSS / JavaScript
Experience with GIT or comparable version-control system
3-5 years relevant work experience
Fluent in written and spoken Dutch + English
You are curious and eager to learn about new developments in your field
What do we offer you?
A challenging job with impact
A flat organization with an informal company culture
A place in a dynamic and young team
Flexible working hours for optimal work-life balance
The opportunity to learn and continuously develop yourself
Excellent salary up to € 5000
Interested?
Are you interested? If so, we are happy to invite you to apply! Please send your CV and motivation to Rick Bergen via info@patientsafety.com. If you have any questions about the vacancy, please call Rick at +31 (0)72-8200400.
Other open positions can be found here.
Benefits TPSC CloudTM software
With our software, a complete Patient Safety platform is ready for you.
1
Flexible platform
Access anytime, anywhere, securely managed in the cloud. Flexible and scalable to organize due to the modular structure. With many options to adjust each part to your own needs.
2
Easy implementation
Quick and easy to set up. Due to the user-friendly design, no programming knowledge is required for the implementation. Our consultants are ready to help with your configuration.
3
Low cost
Our software is a cost-efficient solution for patient safety management, because many of the building blocks have already been made for you! Suitable for both small and large organizations.
Want to know more about us?
Do you want to know more about our activities and the topics we help our clients with? The
resource center
on this site offers many blogs, eBooks, case studies and product sheets. Is this a bit too much for a first orientation… in that case have a look at this
overview page about our software and services
.