3 Data security strategies on healthcare's cloud platforms
Updated at: 16 November 2022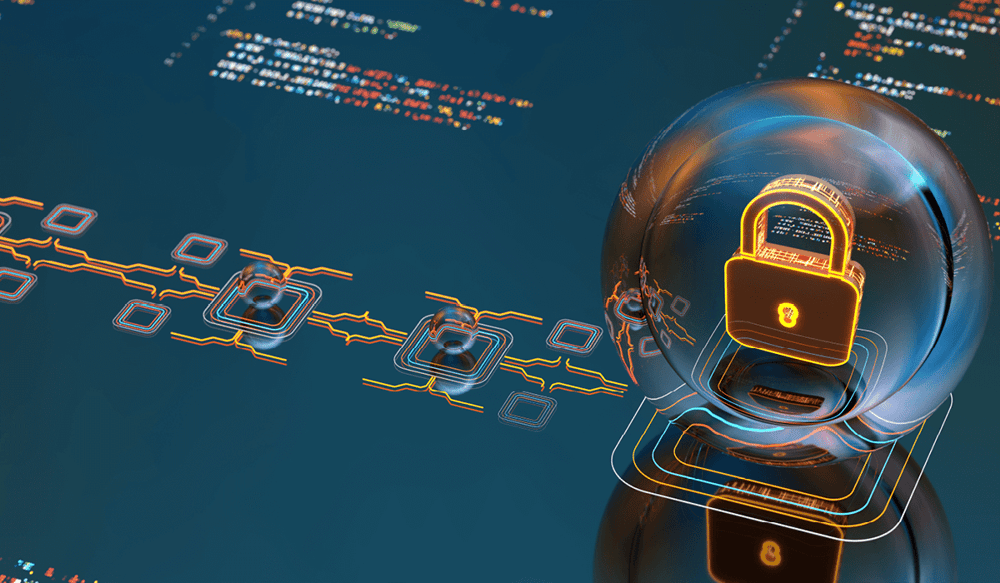 In order to keep up with the ever-evolving health issues that plague today's population, healthcare organizations need to adopt new technologies and innovations. One such innovation that is being leveraged by the healthcare industry today is cloud computing due to its cost-effectiveness, fast deployment, flexibility, and telemedicine capabilities. In fact, a report by a management consulting company found that 35% of healthcare organizations store more than half of their data and infrastructure on a cloud platform.
But despite the various benefits that cloud platforms bring to healthcare organizations, they may also jeopardize patient safety. This is because cloud platforms hold valuable patient data and information that may be targeted by cybercriminals. For this reason, healthcare organizations need to ramp up the cybersecurity of their cloud platforms by adopting various strategies. Here, we highlight three of them:
1. Ensure healthcare staff complete cloud compliance training
The healthcare industry is known to lag behind most of its contemporaries when it comes to adopting new technologies. While cloud platforms allow for the digitization of patient and healthcare data, an apparent human element is still unavoidable⁠—from administrative employees tasked with encoding data to researchers who process and analyze patient information. Because of this, it is crucial for healthcare organizations to provide their personnel with cloud compliance and cybersecurity training. Doing so will help healthcare staff understand how to keep patient data secure, and prevent them from making sudden decisions that may put the organization's operations and reputation at risk.
2. Hire cybersecurity professionals
Healthcare organizations should strongly consider adding cybersecurity professionals to their teams. For one, these experts can lead and train other healthcare staff on how to properly utilize cloud platforms and protect not only patient data, but also provider data. In addition, cybersecurity professionals can enhance and bolster the security of cloud platforms by expertly using various tools. Unfortunately, healthcare organizations are finding it difficult to fill cybersecurity roles. This is because most cybersecurity professionals are less likely to choose a career path in healthcare, due in part to the huge financial and reputational consequences cyberattacks bring.
Thankfully, top universities around the country have recognized the increasing demand for cybersecurity professionals across all industries. Academic institutions have responded by offering fully remote online degrees in cybersecurity that prepare graduates to meet the constantly changing threats to healthcare technology. Graduates with such degrees can build skills in virtualization, cloud security, ethical hacking, digital forensics, as well as network and security at their own pace and time. On top of that, the online courses are much shorter than on-campus degrees, which allows graduates to enter the workforce at a faster rate. Because securing patient data is equivalent to patient safety, healthcare organizations should bolster the security of their cloud platforms by employing competent cybersecurity professionals.
3. Use third-party solutions to monitor end-user activities
IT teams of healthcare organizations need to exercise vigilance and look for irregularities that are indicative of malicious cyberattacks, such as login information from unfamiliar devices and IP addresses. Catching these abnormalities early on can keep cybercriminals at bay and help cybersecurity professionals patch up any security issues that may be found on crucial tech services such as cloud platforms. To further protect the data stored on the cloud, healthcare organizations should monitor and analyze end-user activities in real-time. Fortunately, third-party security operations center as a service, or SOCaaS solutions, can lighten the burden of cloud monitoring on IT departments by helping healthcare organizations monitor and manage logs and other vital information found on cloud platforms. They can also provide advanced monitoring services—such as intrusion detection and response, vulnerability scanning, and endpoint detection—that may strengthen cloud security.
By ensuring that the cloud services they leverage are highly-secure, healthcare organizations can uphold patient safety. This is especially essential now as more patients are opting for digital care and telehealth services.
Software to manage information security risks
Reporting data security related incidents will not only protect the individuals whose data has been potentially exposed. It will also help your organization to foster trust, prevent fines, and uphold your organization's mission and brand image.
Within the TPSC Cloud platform, a module is available for reporting data breaches.
Article written by Renee Jo.