Why it is important to follow up on patient complaints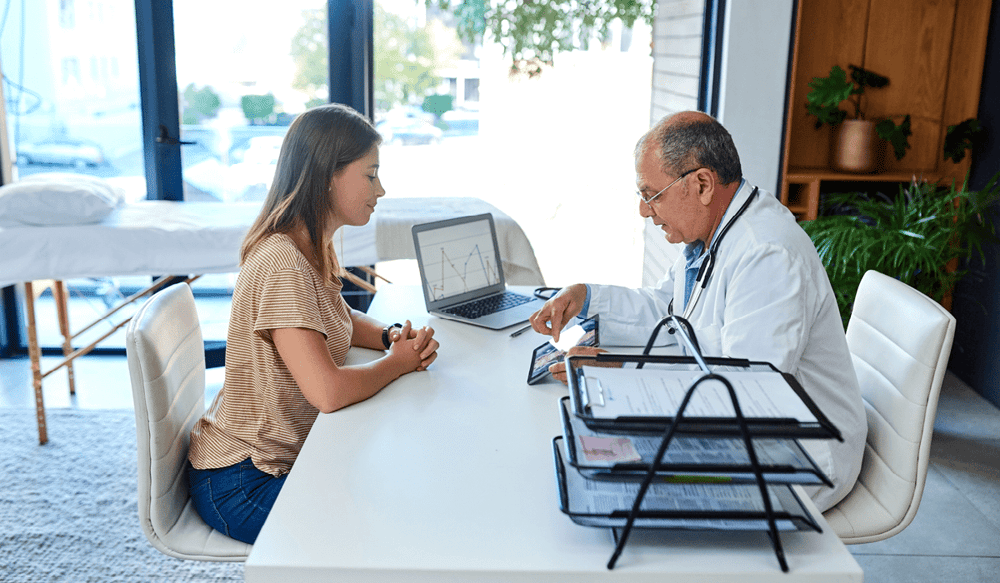 Receiving patient feedback can often be intimidating, especially if it involves complaints. But all feedback can be valuable if it's gathered and used the right way. Sometimes negative feedback is the most important kind because it alerts staff and leadership about areas that need improvement.
Rather than running from negative feedback and viewing it as a threat, hospitals should instead embrace all feedback—good or bad—and use it as an opportunity to better serve patients. One way to do this is to gather feedback properly, and if needed, create an action plan to address the problem.
Doing so provides a chance to address patient needs and concerns on an individual level as well as in the aggregate. After all, as Picker Institute research notes, "targeting areas where most patients report a problem will make a difference to a larger proportion of users of the service."
Using software, like our Feedback Manager application, provides an easy-to-use, streamlined solution for recording and analyzing patient complaints, as well as turning those complaints into action plans for improvement.
The importance of patient feedback
Traditionally, quality and safety reporting has come from a provider perspective, with nurses and doctors reporting incidents such as wrong-site surgery and incorrect medication administration themselves.
While issues like those are easy to observe, other incidents might go unnoticed, such as a tense interaction between a patient and a rude receptionist, or feelings that a provider isn't listening to a patient's concerns. That's why patient feedback can be an important indicator of healthcare quality and safety within an institution. And increasingly, hospitals and other healthcare organizations recognize that patient complaints and feedback often provide important, yet missed, insights into safety and quality.
For instance, a study in England found that a patient-aggregated "collective judgement score" of acute hospitals and trusts based on patient feedback accurately correlated with organizations that had care-quality risks. Using those complaints is equally important: A study in Ireland found that many complaints often had "a direct, positive impact on the policies and procedures within specific practices."
Listening to patients means learning what is important to them, and what's important often goes beyond clinical care. That's why collecting and examining patient complaints can provide insight into other aspects of the business that need improvement. And that's vital, because often these "soft" indicators, such as wait times and poor communication from staff, can sour even the most positive patient care experience. One study even showed that long wait times, for example, are associated with negative perceived care quality.
Likewise, a study of patient complaints in the UK showed that the three most common complaints were about "concerns with investigations and treatment, problems with communication, and a perceived lack of respect for the patient."
Using patient feedback is a way to get ahead of complaints like these before they have a more profound impact on more than just one or two patients.
Why you need to follow up
Patient complaints that aren't dealt with promptly or properly can have a negative ripple effect, impacting patient loyalty, trust, and even the hospital's overall reputation. When a patient registers a complaint that isn't resolved—or worse, is ignored—that patient may hang onto their grievances and even express them outside the hospital. If a complaint isn't resolved in a way that satisfies a patient, they may take their complaint public, posting them on a hospital website or an online review website.
Patients need
Listening to patient feedback reveals the kinds of things that patients need and want from their healthcare providers. In turn, giving patients what they want is directly correlated to patient loyalty. For example, a survey by Accenture showed that two-thirds of patients are likely or highly likely to switch to a new health system if their expectations are not met. How do hospitals find out what their expectations are? Seek out, listen to, and act upon patient complaints and feedback.
Public reputation
On the flip side, positive comments and feedback from patients can be translated into an improved public reputation. For instance, research by NRC Health shows that if a patient leaves a positive comment about registration or admission, they are 46 times more likely to be a healthcare brand promoter compared to ones that leave negative comments.
Employee motivation
Positive feedback can also help inspire your organization's employees. Research shows that attention and praise are powerful motivators. That's why it's important for healthcare organizations to share the patient feedback they receive, both internally and externally.
Managing feedback
Knowing what hospital patients complain about and the positive and negative feedback they share is important to the health of your organization. But it's also important to know when and to whom patients give feedback. If a patient complains about the cafeteria food to a physician, chances are the patient complaint will go unaddressed. Similarly, feedback that's given post-discharge might help other patients in the future, but is a missed opportunity for helping that patient in their moment of need.
That's why the "how" of collecting patient feedback is so crucial.
To properly address and use patient feedback in a constructive way, hospitals can use a software system that helps them easily gather and act on patient complaints when they arise, and before they fester into bigger problems.
The Patient Safety Company's patient satisfaction surveys, for example, allow healthcare organizations to gather patient feedback online precisely when they want to, whether it's after a patient's first appointment or immediately following surgery. Results are shown on dashboards and incorporated into real-time reports that users can put into action. Organizations also have the capability to use the tool to compile results from different surveys, as well as initiate and monitor improvement actions through the Improve 2.0 application, among other actions.
In addition, the Patient Safety Company's Feedback Application manager also helps users develop an action plan to address complaints using a straightforward system: The Plan-Do-Check-Act (PDCA) cycle. Other key features of the Feedback Application manager include:
Automated links with the incident, damage, and claim files
Management dashboards
Seamless integration with the Improve 2.0 application
The patient experience is one of the most important parts of healthcare. Making it the best part is an ongoing process that requires humility, dedication, constant improvement, and above all listening with intention. By gathering hospital patient feedback and using it in constructive ways to improve all aspects of the care experience, your organization can be a trusted resource for patients, their families, and the community.
To learn more about how patient participation helps to improve the quality and patient safety, download our eBook Patient Participation.

Jens Hooiveld
International Marketing Manager