Reporting incidents in healthcare
We define incident reporting as the act of reporting incidents that occur in healthcare environments. Incidents include any situations in which clients experience negative consequences of interventions that are not carried out according to agreed procedures. One obvious example is the wrongful administration of medications. Please allow us to explain why it is essential to ensure that
OHS incident reporting
thresholds remain as low as possible.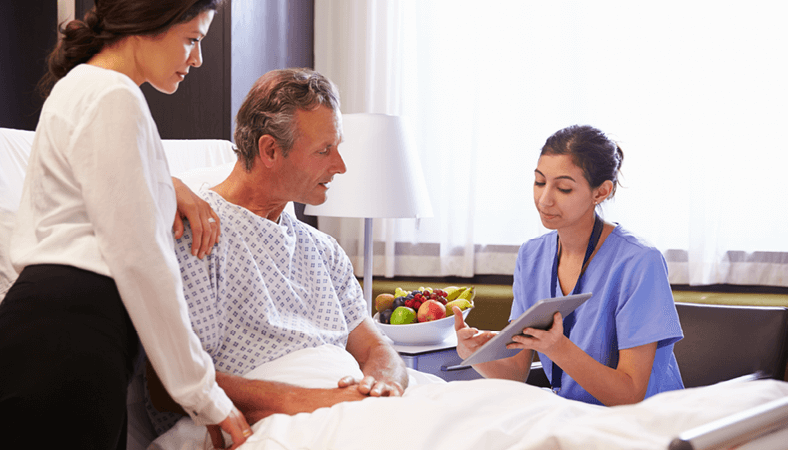 Why is reporting incidents in healthcare important
Fast and effective incident reporting is at the very core of ongoing, shared improvement of healthcare processes. Our integrated online incident reporting and incident management software solutions enable fast, accurate reports ready to pair with fitting, comprehensive responses. Incident reporting solutions must fit your organisational goals, your staff and methods, and most importantly, the interests and health of your clients.
Nonetheless, incident reporting starts with awareness among all staff, understanding fully why incident reporting is so important in healthcare. Even though the relevance of incident and near-incident reporting appears obvious to anyone in theory, in practice we regularly see how mistakes that have already been corrected are ultimately not reported. After all, why should one report incidents when the situation has already been resolved?
Our incident reporting aims to remove obstacles by offering integrated solutions. In doing so, TPSC promotes care process optimisation rather than mere incident registration. To this end, we design our software based on the following basic principles:
Easy, fast completion of flexible online reporting forms;
Step-by-step guidance throughout the workflow;
Integrated documenting, reporting, evaluation and follow-up;
Focus on relevance, ease of use, and fast insight into causes and trends.
Once everyone is fully aware of how reporting incidents improves healthcare quality and helps prevent future incidents from occurring, staff will find it easier to report such incidents. The software provided by The Patient Safety Company ensures that incident reporting becomes a clear-cut, simple procedure that facilitates constant improvement of the care you provide.
Read more about the options for analyzing incidents with our software and its translation into management reports.
Free eBook
Incident Management eBook
Read our free eBook for more information about setting up incident management.
How do you ensure your organisation learns from incidents?

How to modernise to digital incident management?

Including tips for analysing incidents.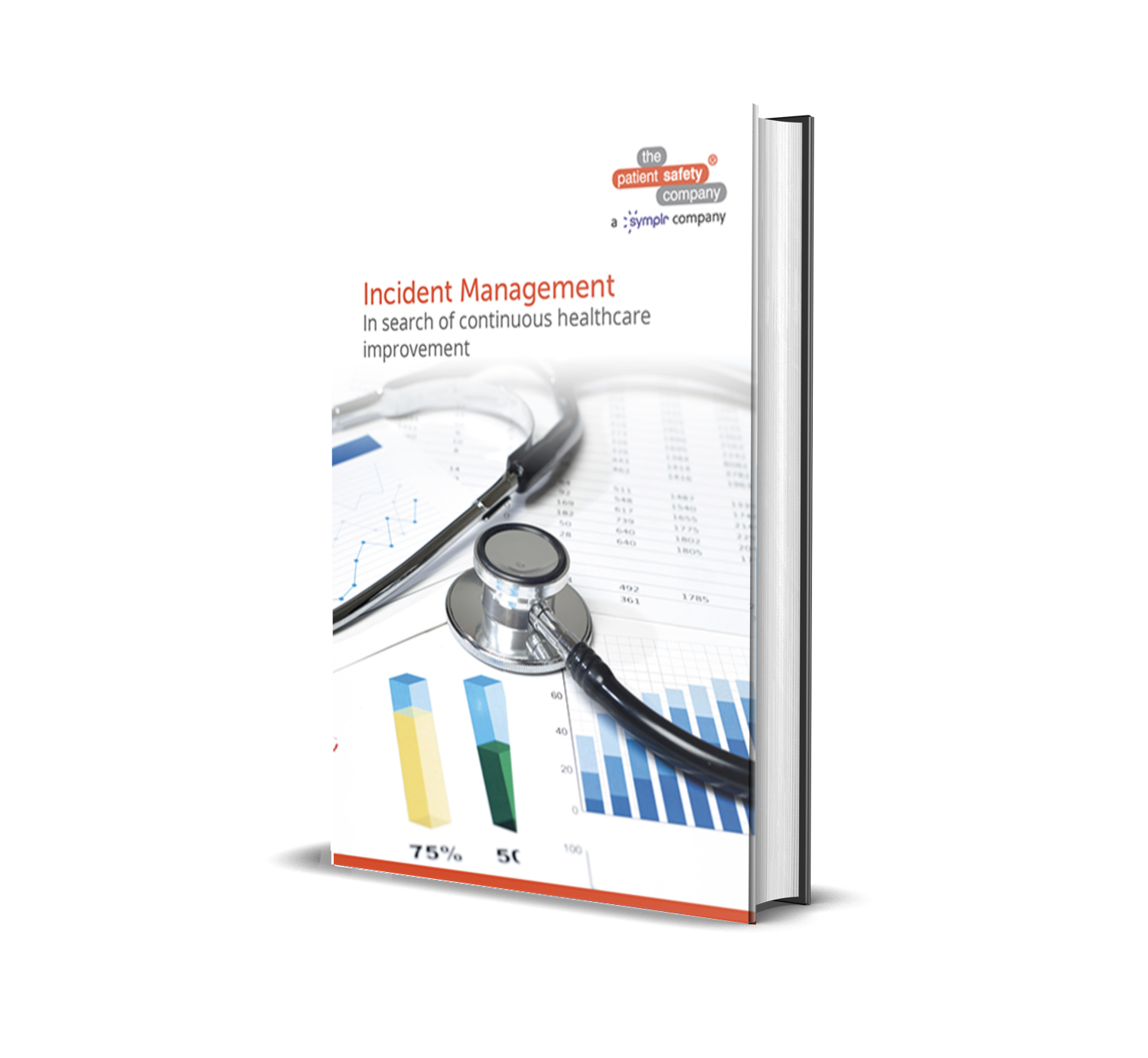 Reporting incidents in various healthcare institutions
Of course, effective incident reporting in different healthcare institutions requires various specific parameters tailored to the unique needs and procedures of such organisations and their clients. Incident reporting in nursing homes, for example, tends to focus on different aspects of care than incident reporting in hospitals.
Our hands-on experience acquired working with professionals and clients across the full spectrum of professional care institutions has provided us with the insights and means to adjust our software solutions to the specific demands and specialisations of any organisation, including yours.
Reporting incidents easily in our system
No matter the specifics of your organisation, however, our incident reporting software is designed to match both the needs of your clients and the activities of your staff and field of expertise. We implement an easy to use, low-threshold incident reporting system that facilitates improving quality of care while making operational transparency and follow-up activities self-evident for all parties concerned.
TPSC incident reporting software is conceived with the interests of patients and staff as its primary focus. This is how we make sure that your people naturally integrate your unique incident reporting system into their everyday healthcare activities. That way, continuously improving client experience and job satisfaction go hand in hand as the natural modus operandi.
Incident management
Incident reporting remains a hollow concept in the absence of appropriate incident management. We ensure that any incident your staff or clients report is consistently and effectively resolved using smart incident management software.
Employing incident management software that matches seamlessly with your incident reporting system is the surest way to make your solutions fit any incidents you may encounter, regardless of your specific niche in the healthcare industry.
Impact of incident reporting and management
Having the right incident reporting and management tools in place promotes organisation and staff competence, efficiency, and involvement. Practical benefits include:
Increased staff involvement & willingness to report incidents and near-incidents;

Improved efficiency through digital, centralised information;

Improved quality of care & services through shared learning experiences;

Safer work environment with fewer risks for patients, clients & staff;

Reduced costs of potential failure through fast, flexible solutions;

Greater organisational profitability as risks are easily identified and learning cycles accelerate.
Incident management
Overview ready-made applications:
We have various ready-made applications for the organization of your incident management. You can quickly start using these applications and adapt them to the specific situation in your organization.
The process of reporting incidents
The incident reporting process itself must be as easy and intuitive as possible, while nonetheless being comprehensive enough to cover any potential incidents relevant to your institution, methods, staff, and clients. Our decades of experience have convinced us that any incident reporting process in healthcare poses its own unique challenges and opportunities.
Allow us to demonstrate how we apply our expertise to build the unique incident reporting and management solutions that best suit your circumstances. It is our way to give your people every opportunity to turn their passion for healthcare into an ongoing impulse to make that care a little better every step of the way.
>> Get 14 tips for developing the best incident reporting forms!
Before purchasing a digital system, it is wise to determine where the need comes from and what you want to achieve with the software. Our patient safety specialists are happy to help. Use our contact form to get in contact
Your matching incident reporting form
Needless to say, a tailor-made incident reporting format is the basic precondition for uniform solutions, evaluation, and procedural optimisation. Over the years, we have learned how a highly effective incident reporting form in hospital setting can prove wholly inappropriate for, say, an outpatient clinic, ambulance service, or nursing home.
Our specialists take pains to analyse your unique operation to the point where our incident reporting form template provides the basic frame for your personal software solution. It is our best way to equip your people with the most accurate health and safety incident report form they could wish for.
Let's face it: incidents will happen, regardless of your people's motivation and competence. That does not mean, however, that incidents have to escalate into calamities. Ultimately, we are convinced that all healthcare staff and client groups deserve a safe, wholesome care environment that gets healthier with every opportunity hat incidents solved in the best possible way provide.
Free eBook
How to make the internal business case
Is your organization about to make the transition from paper to digital work? Or do you have a digital incident management system you want to replace? In both cases the best advice is to make a business case. Download our e-book and use it as a guide for writing your internal business case.
How do you ensure your organisation learns from incidents?

How to modernise to digital incident management?

Including tips for analysing incidents.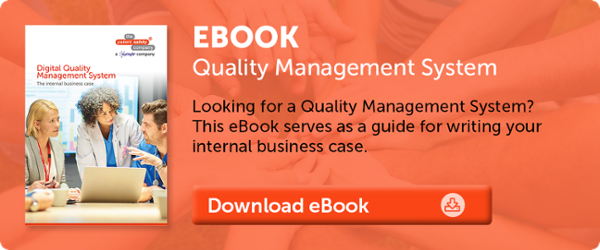 Benefits TPSC CloudTM software
With our software, a complete Patient Safety platform is ready for you.
1
Flexible platform
Access anytime, anywhere, securely managed in the cloud. Flexible and scalable to organize due to the modular structure. With many options to adjust each part to your own needs.
2
Easy implementation
Quick and easy to set up. Due to the user-friendly design, no programming knowledge is required for the implementation. Our consultants are ready to help with your configuration.
3
Low cost
Our software is a cost-efficient solution for patient safety management, because many of the building blocks have already been made for you! Suitable for both small and large organizations.
Want to learn more about our software?
Schedule a free online demo or discuss your needs with a specialist.
Learn things like creating an incident reporting form

See how easily you can analyse incidents and quality-related data